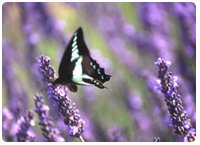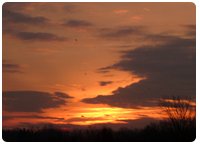 Lavender House B&B is located on the southeast corner of the same property and is an extension of the herb farm.

The B&B is hosted in a 19th Century Edwardian home with matching period decor and furniture.

All food is prepared with herbs and edible flowers. Guests will enjoy a full hot breakfast. Optional dinners for the evening before the stay are available.

Time may be spent hiking on the property, bird watching at the large pond, or spending time at the private beach. Herb farm facilities are always available to guests.

Cross-country skiing / biking / hiking trails, golfing, sailing, fishing, museums, Rock Glen Falls, and the Pinery Provincial Park are within 25 minutes of driving time. Popular locations Sarnia & Grand Bend are within 30 minute driving time.

A delightful stay is promised to you!

Accommodations:
(1) Queen size
bedroom
available
(1) King size
bedroom
available
$125.00 - $140.00 plus hst. Complimentary breakfast..